Stamp your Credencial at Correos offices along the Way

You can come to any Correos office along the Way of Saint James to have your Pilgrim's Passport stamped. Many of them display a significant tourist attraction of that particular place for you to keep.
The Credencial del Peregrino or Pilgrim's Passport is your passport for the Camino and it certifies your arrival in Santiago if you have covered more than 100 kilometres on foot (200 kilometres by bicycle) so that you can then get your Compostela certificate.
As the Official Credencial states "you must have a stamp for each locality. At least two per day, with the date, to accredit that you were there". This is something you can do in any Correos office on the Camino.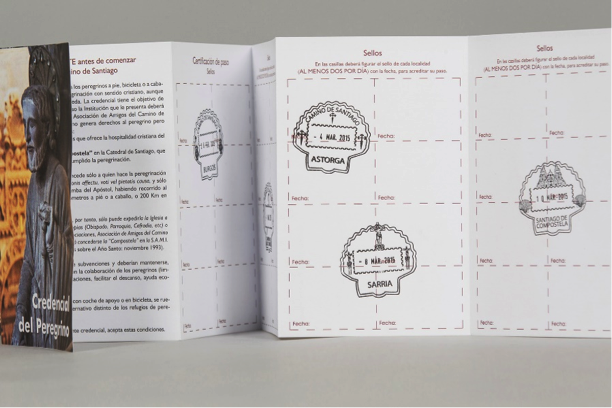 Every post office has a stamp for your Credencial, and many of them have special stamps we have designed with relevant monuments or events of that particular place. Thus, your Pilgrim's Passport will become the best of souvenirs of all the places you could see and visit on the Camino. Here you have a gallery of the main tourist stamps related to the Camino that you can find in our offices: